Technology

Atomic Irrigation's edge is in understanding and implementing technology to maximum advantage. Our customers depend upon us to be on top of the "efficiency curve" when it comes to irrigation control technologies.

Some of the technologies we love...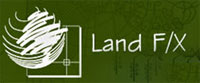 Why do we love Land F/X? First of all, this amazing software was developed by a practicing landscape architect of 30 years! We use it to develop gorgeous landscape irrigation plans, make quick revisions and just about anything you would ask an irrigation designer to do. …..and it seamlessly works within AutoCad. Nuff said!

Please see our drip irrigation example using LandFx.

LandF/X: www.landfx.com




ET Controllers


Smart evapotranspiration (ET) controllers automatically adjust irrigation schedules based on landscape needs and local weather conditions (via adjustment to the ET rate). The result is higher property values, lower water bills and a healthier environment.

ET controllers take the guess work out of irrigation scheduling by using ET values to modify the base irrigation schedule...automatically!
Eliminates reliance on historical data.

Triggers dynamic irrigation adjustments bases on local daily weather.
Accounts for all the variables that affect ET, including humidity, solar radiation, temperature and wind.
Removes hassle, risk and cost of single local sensors.


Do you like to save water? We do too. Do you like super efficient design? We do too.

The MP Rotator is a mult-stream rotor the size of a spray nozzle. It fits any conventional spray head body or shrub adapter, transforming it into a high uniformity, low application rate sprinkler with matched precipitation even after arc and radius adjustment.

Every time we install these amazing little devices into one of designs, we literally have people stop and ask us about them. When was the last time you saw people standing still to watch an irrigation system run? Design it right and use these amazing litle devises and they will.

MP Rotator, www.mprotator.com




Netafim is a company that creates drip irrigation products. We specify Netafim drip irrigation products on many designs that demand the ultimate in drip irrigation technology.

Netafim: www.netafimusa.com